Back in 2013 I designed and made this chair! It's a fishbone chair - quite the trend of the time, but there weren't any good designs available online. The chair can be cnc-milled out of a single standard sheet of 3/4" 8'x4' mdf or plywood, and slots together with no fastners or glue!
Figure 1: The chair, feat. a small paper model in the top left.
We've been using the chair for the past 8 years, and isn't showing any signs of wear. Admittedly, it's comfier with some cushions.
Figure 2: From the back. Each brace piece is unique.
I designed it in blender, taking a rough chair model and cutting slices into it. There are 16 slices making up the main seat, with 2 more providing support along the length of the chair.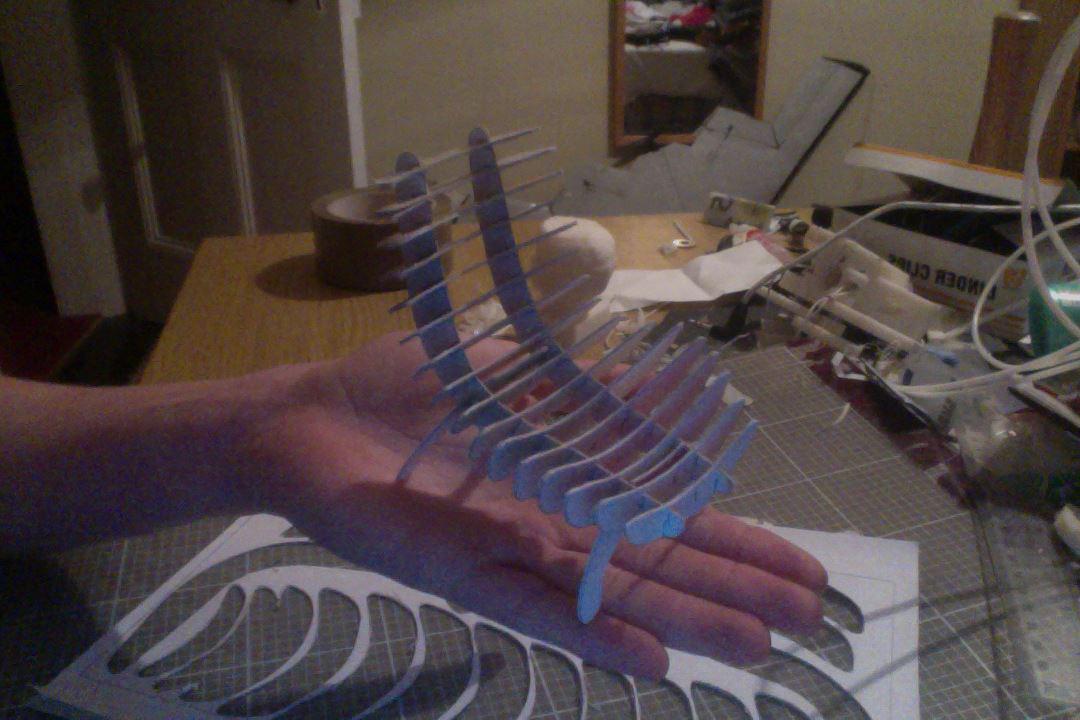 Figure 4: Pictures from the design - Top: Renders from blender. Bottom: A cardboard model cutout.
While I'm sure it's possible to cut this out by hand, it's much easier to do it via CNC. I was able to find a local shop that cut it out for me, and this is the design I gave them. Just keep track of which piece is which! Once they get mixed up, it's hard to sort them out. Then… The whole piece fits together like a big sawdusty puzzle.
Figure 5: The pieces layed out for CNC cutting from an 8'x4' plywood sheet.
Download!
You can download the designs as .SVG format (right-click > Save Link As) or .DXF format, which are both provided under a Creative Commons Attribution-NonCommercial License. That means you're free to make the chair as-is, or modify the designs… But you cannot sell them and give credit when they're used.
If you do decide to make one, it'd be great to hear from you!